Today I was driving from SW Michigan to Chicago along the Dunes Highway and there was heavy police activity where US-12 parallels the South Shore and overpasses the CSX(B&O). Upon poking around a bit more, it became apparent that somehow a EB TOFC train came off the rails pretty bad and also had a pileup whereby trailers were sticking 40' in the air. It also side-swiped a waiting unit coal train on the siding/lead to the South Shore property. The power and lead ~20 cars of the coal train were pulled out onto the South Shore main to get out of the way and crews from both railroads and all kinds of emergency responders are on site. We hiked in thru the woods and were shooed away despite being on private property. I didn't want to make a scene so we got out, but I have a few pics I'll post later. Make no mistake, this line is going to be shut down for a while. It's a monster mess.
http://www.nbcchicago.com/news/local/Re ... 95195.html
"Gary Fire Chief Theresa Everett said the 15-car pileup involving a CSX train and a South Shore train at Old Hobart Road and Atcheson Drive near U.S. 20 appears not to have any sort of hazardous materials on it."
Image from NBC: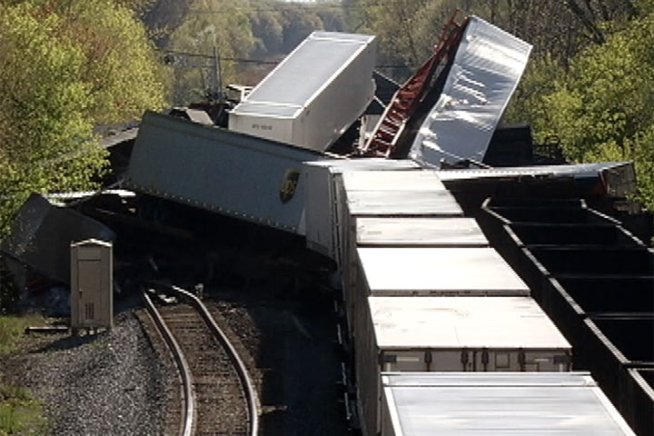 Dig the new rr.net Instagram account: @railroad_dot_net