dbier wrote:.....I can't imagine these rails have been in use that many years and still look to be in good shape....
The CSX Westshore main - at least the 10+ miles from Brighton thru its western end near Churchville - is laid almost entirely of 127 lb rail dated 1945. This is a heavily-used "main" track - it sees a dozen or more trains daily:

.
This rail has been in place a good 20 years at least. Uncertain whether the previous stick rail was field welded, or if it was lifted and replaced with factory-welded relay rail. Here's a typical weld: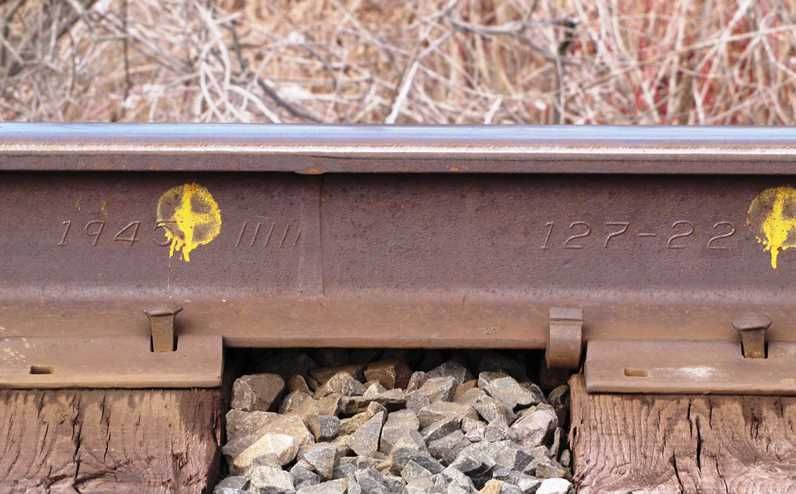 ----
Incidentally also, most of the Rochester & Southern main in Chili (formerly the B&O Rochester Branch, originally the BR&P) is laid with rail dating between 1918 and 1925. It was field-welded into CWR perhaps 10 years ago. This too is heavily used; it sees several trains daily.
...FB