We all wish that we had more space to expand our layouts in and many of us lean toward some form of urban modeling. But imagine tackling a subject like Midtown Manhattan in approximately O-scale! While perhaps not exactly model railroading, just such a project was undertaken by a professional team of modelers for the Consolidated Edison diorama exhibited at the 1939 World's Fair in NYC. I recently came across a vintage photo of this amazing piece of modeling work while it was in the final stages of construction, appearing below, and thought it perhaps of interest to others here.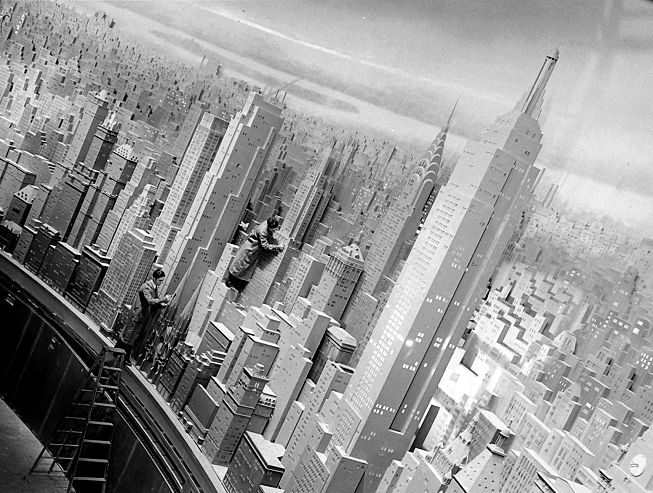 While the depth of the scene is severely foreshortened and only the foreground structures are rendered with significant accuracy (note the Empire State Bldg, the Chrysler Bldg and Saint Patricks, plus several other highly recognizable Manhattan skyscrapers). I don't believe that any urban diorama on this scale has been created since the Fair. The Empire State Building alone towers more the 28' above the floor and note the diridgible mooring facility at its top (remember that this was years before the TV tower was errected)!
Carrying this modeling venture even further, its multitude of buildings were wired for illumination. When viewed by the fair-going public it initially presented the city at mid day. As viewers watched, I'm told, darkness began spreading over the diorama and lightning flashed and thunder rolled with the approach of a summer thunderstorm! As the gloom deepened and the storm swept over the city countless thousands of windows became illuminated...thanks to Con Ed!
CNJ999