Good morning (wherever morning is at this moment)..
I thought I'll show you some pic out of my collection, including german trams and railway-equipment.
These pics are mainly made by myself, or my uncle.
Starting off with the Mannheim "Aerobus", a kind of rope suspended tramway, which was only for trial and demonstration use during the Federal Garden Exhibition in Mannheim, 1976:
Today, only a front part of one of the cabins remains in store, nothing else left over.
Next, some Pics of Berlin S-Bahn trains, of course with the "classic" 275, these trains were in service for more than 70 years: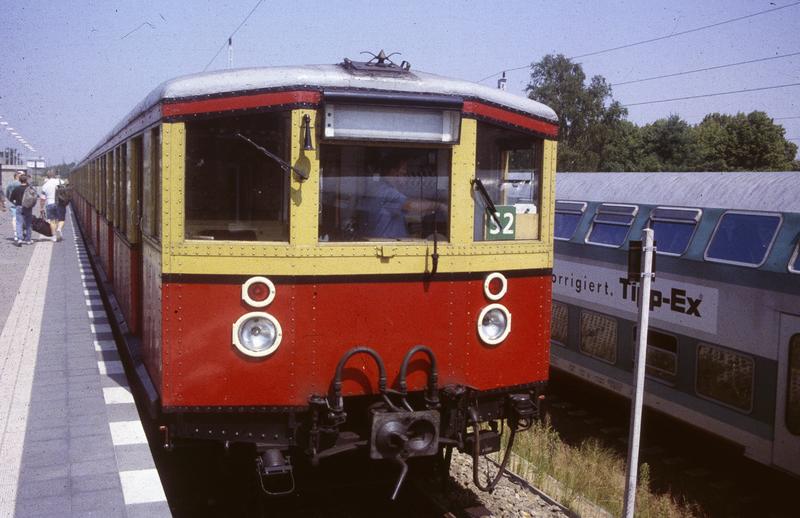 Next, some views of Berlin U-Bahn:
In 1998, I had the chance to visit the Seestraße workshops.
I had set the (chemical) camera wrong, so I had some struggle with photoshop to get the pictures visible:
And now for someting completely different:
In September 1990, I visited Dresden. Not far away from the Youth-Hostel was the Mickten-Depot, with some unique works-cars, and a vintage (almost everything there and then was vintage..) transfer-table:
So far for now... stay tuned.