I thought I'd also show you guys this too, our interpretive center (as it is now, there's still more work to do) where the boxcar and caboose will go...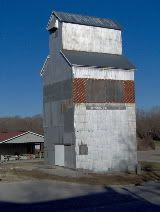 Here's what we started with. This is a view from the South and West side. This is where horsecarts and trucks were unloaded.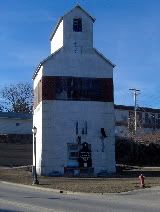 This is the East elevation. Cars were loaded on this side of the elevator.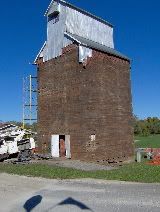 There's the tin removed and restoration commencing.
Scafolding erected and repairs underway.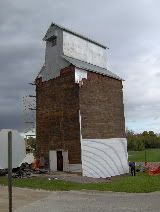 New siding going on.
The stenciled signage denoting the name and location of our project.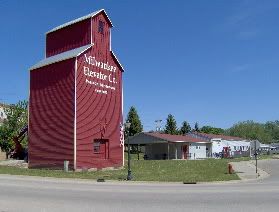 The elevator with its new siding, "barnboard red" paint and white trim. The railroad tracks will be replaced in front of the East elevation, with the boxcar parked next to the elevator and the caboose on the track next to it.