Three miles south of Sayre is tiny Milan, PA, along the LV mainline.
I have known for years, from the
LV caboose list
that two LV cabooses exist in Milan..but I have never driven down there to check them out..until now!
The station still stands..and looks pretty good!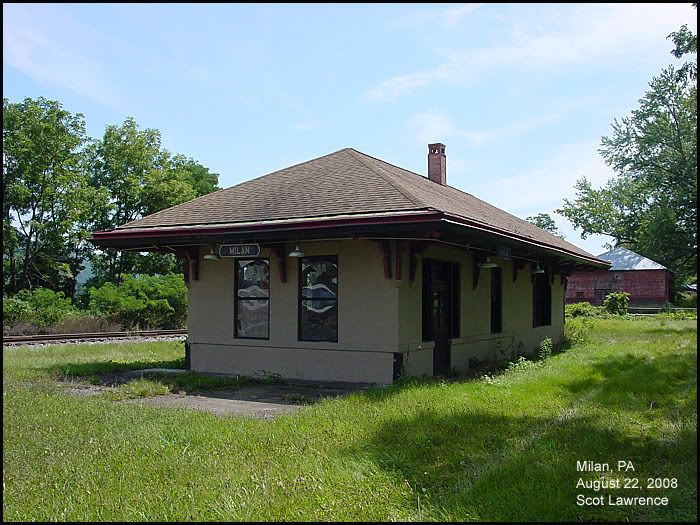 Right next to the station, alongside the LV mainline (today this section of former LV is operated by Norfolk Southern) sits two LV cabooses.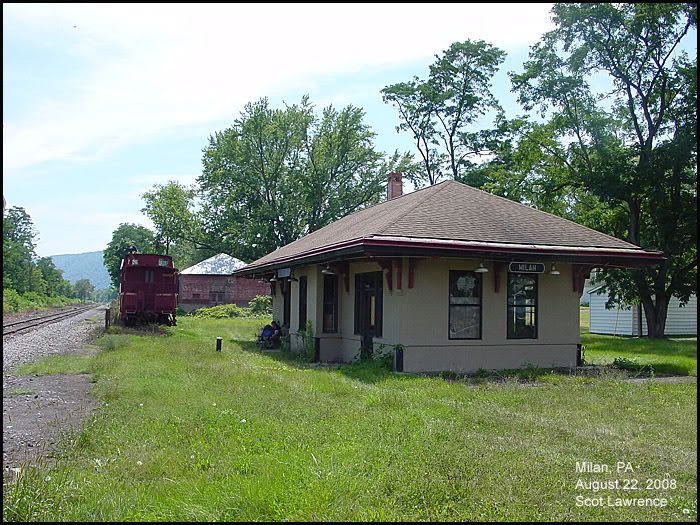 First is LV 95096, which has been repainted into a nice LV scheme: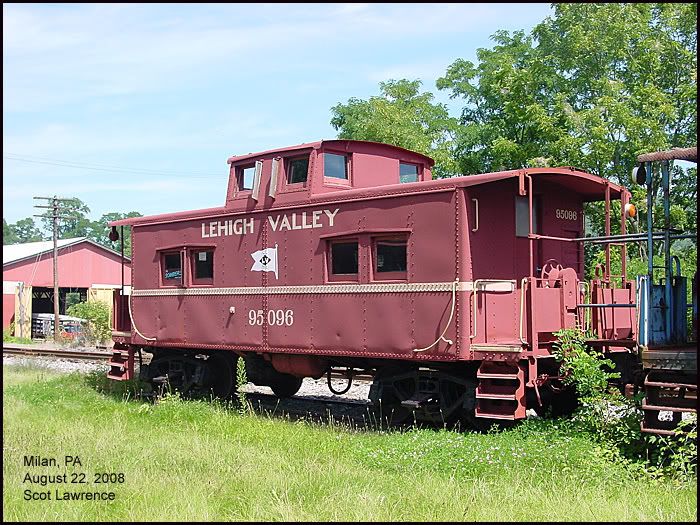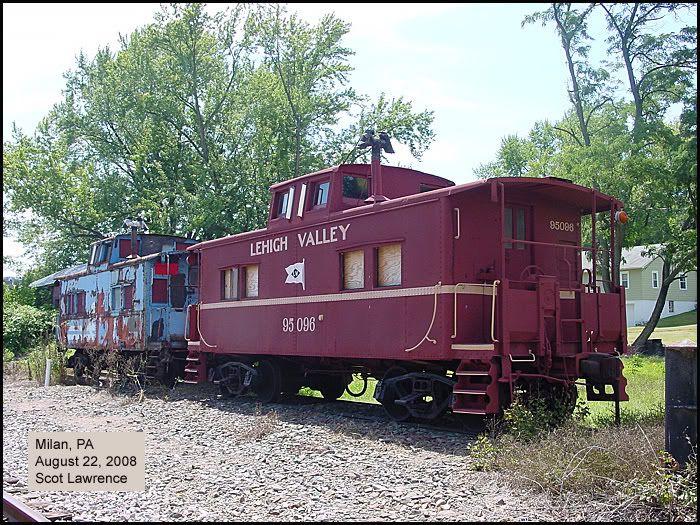 the second caboose is LV 95065, still wearing 1970's Conrail blue: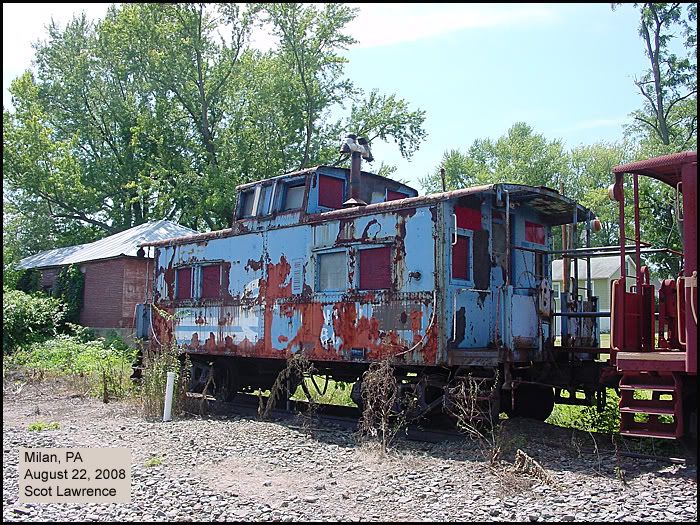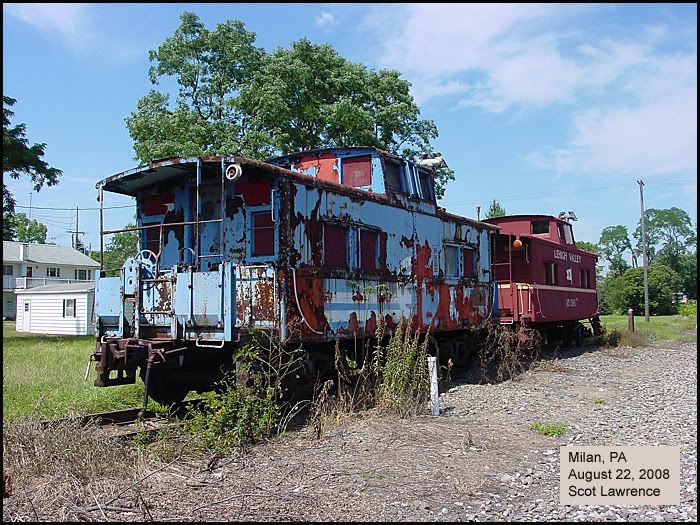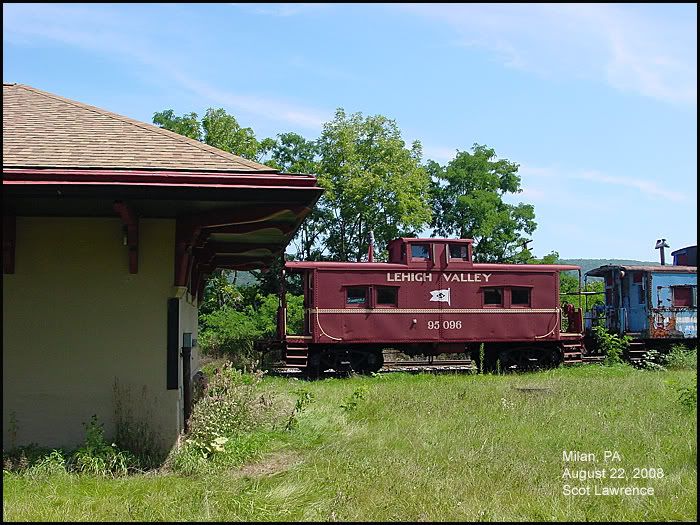 I was leaving, walking back to my car, when I noticed a headlight away to the north!
a train coming! ;D
A short NS local, leaving Sayre and heading toward Towanda.
In the lead is NS SD60 6706, formerly Conrail 6846.
And bringing up the rear, "push-pull" fashion, is NS GP40-2 3060.
also a former Conrail unit!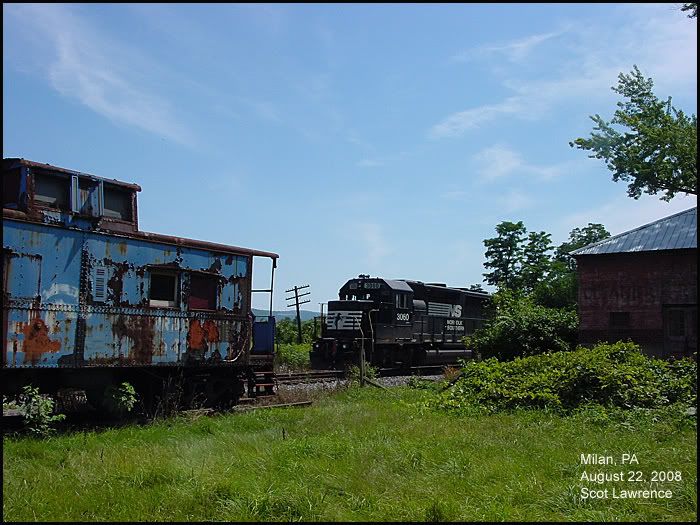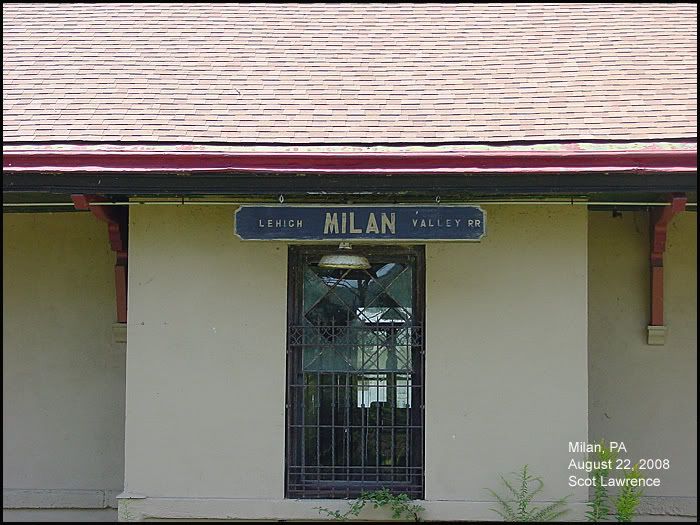 The Milan station is FOR SALE!
$60,000
here is its listing:
http://tinyurl.com/5tygcv
it doesnt say if the two cabooses come with it or not..
although the cabooses are featured prominately in the listing photos..
so they probably are!
Scot