I got real lucky this morning after a "tip" I recieved that a corn train was coming into Medina last night. So I arrived at approximately crew change time at 9:00AM and found that the train was all unloaded and ready to move back to Lockport. That's when the fun began. I was able to chase it all the way to the eastern side of Lockport and after a few difficulties with the digital camera, managed to get a few shots.
Here is the train with CSX7515 and 8623 plus 67 cars leaving the plant.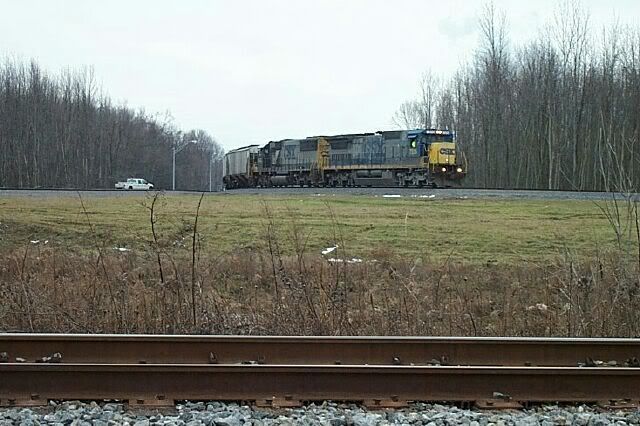 Passing the old NYC depot in Medina. Sorry, Marty, the next time I'll get the museum in the background....
Last one for this post is on Telegraph Rd near the canal east of Gasport, NY. It was nice to see a long freight on the Falls Rd again.