Recently my son Alex and I were granted a tour of F-M's Beloit plant. It was impressive to say the least and our hosts were most gracious. I wasn't permitted to take too many photographs as there were military projects and proprietary processes going on.
The two photo below are of one of the most interesting items we ran across there is a 1943 built cast iron O-P engine. One of only two made, this one still sits on the test stand and is used for starting the large Pielstick engines. It is about 2,100 h. p and if you notice, it has an Alco turbocharger run in conjunction with the roots blower. The lower picture is my son Alex next to the old girl.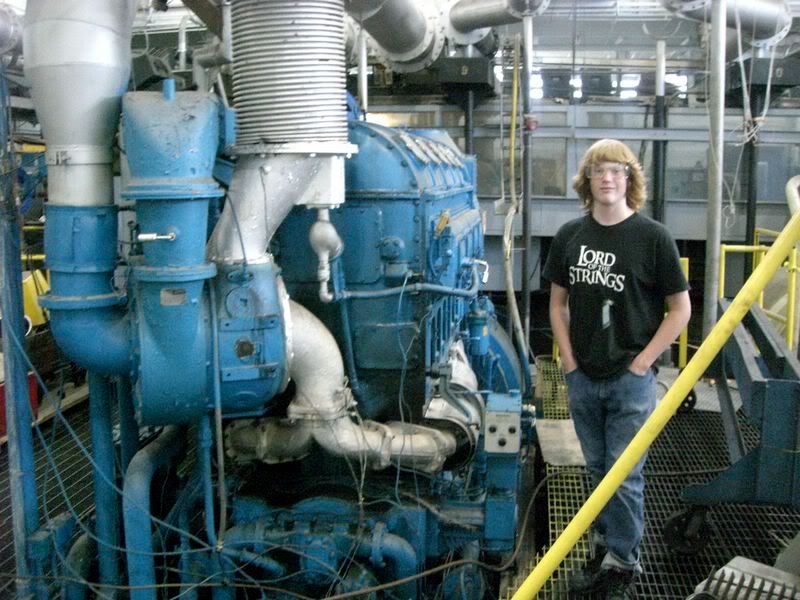 Here is Alex and I standing next to the O-P training engine. Note Alco 251 in background.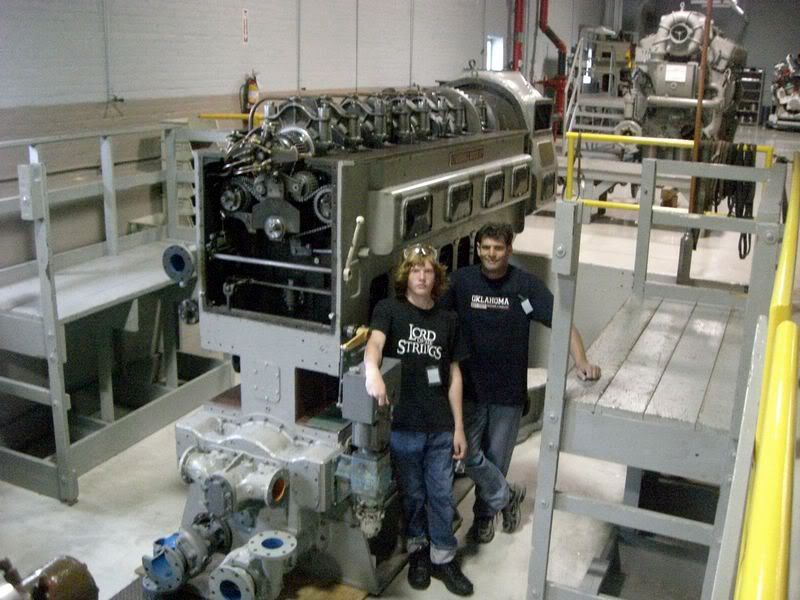 Alex is standing next to a Pielstick PC2 piston and rod assembly. Alex is about 5'10" tall.
As explained to me, this is the largest muffler in all of the Americas. The older mufflers (I guess from the O-P days) couldn't handle the tone of the big PC6 engines and when they first tested those
engines, they shook the siding off the houses across the street!
It was fascinating to walk through the hallowed grounds of the erection building where the C-Liners and TrainMasters were built. The time went by way too fast and I only found myself with more questions than answers. The people of F-M were wonderful and very gracious to Alex and myself. Thank you F-M.
Paul
"We are all here because we are not all there."