TB Diamond wrote:How often does the LA&L utilize the former Lehigh Valley Railroad Rochester Branch down to Lehigh Station Road? Last I knew (over 20 years ago) there was but one customer on this segment, a building supply company on Lehigh Station Road.
I worked at a company near the Jefferson Road crossing in 2003 and early 2004, so I observed LA&L movements on a regular basis. At that time, it seemed that the LA&L would go down the Mortimer Secondary(?) once or twice a week. There were some weeks when the LA&L did not travel down the branch at all. I don't know if that patter has changed... but I did observe movements on the ex-LV in both 2005 and last month. Here is the LA&L coming down the line to drop off a car at Matthews & Fields: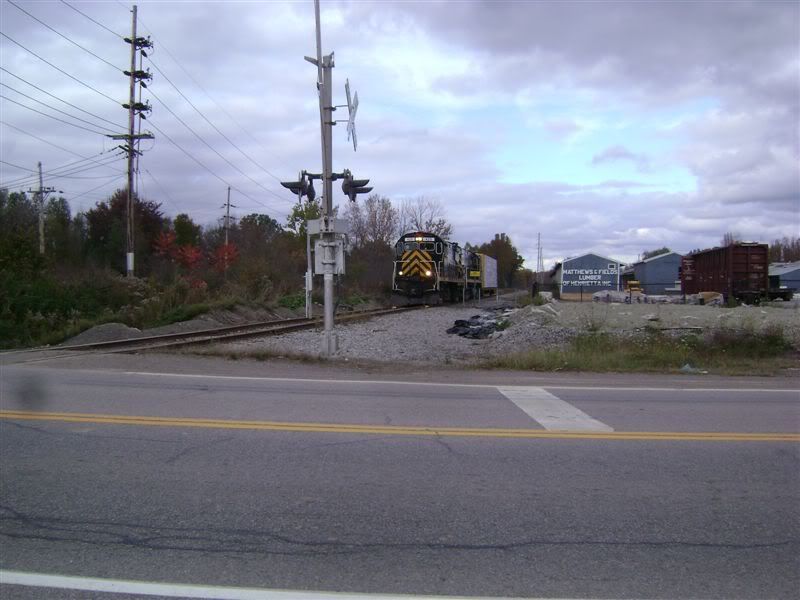 Photo taken by me Friday 10/16/2009 in Henrietta, NY.